I still think "Reiter's on the Storm" sounds better, but this is technically more correct. Here are another three Redoubt mounted Handgunners to add to my small Impetus force. As with the last bunch, I neglected to order horses, so they are mounted on some ECW mounts I had in a box.
They are adequate for the job, but I still am not happy with the Redoubt sculpts. They are a little too 'flat' for my tastes. Speaking of which.....
An appeal for Plastic Landsknecht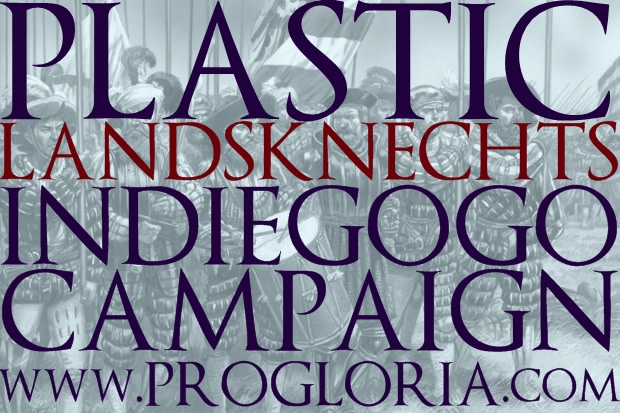 So
Progloria is doing an 'indiegogo' campaign for plastic Landsknecht
, and it appears to have stalled. It's unfortunate as they are very nicely done, and are not too bad cost-wise. (Also the 28mm Maximilian I mini is nice.) Usually stuff like this explodes on these fundraising campaigns, but either through poor advertising or some questionable incentives (T-shirts? Really?) this one does not appear to be going anywhere.
So, that said, if your interested in getting these things, take a look. I am in for three boxes worth and the Emperor and would really like to see them get made.